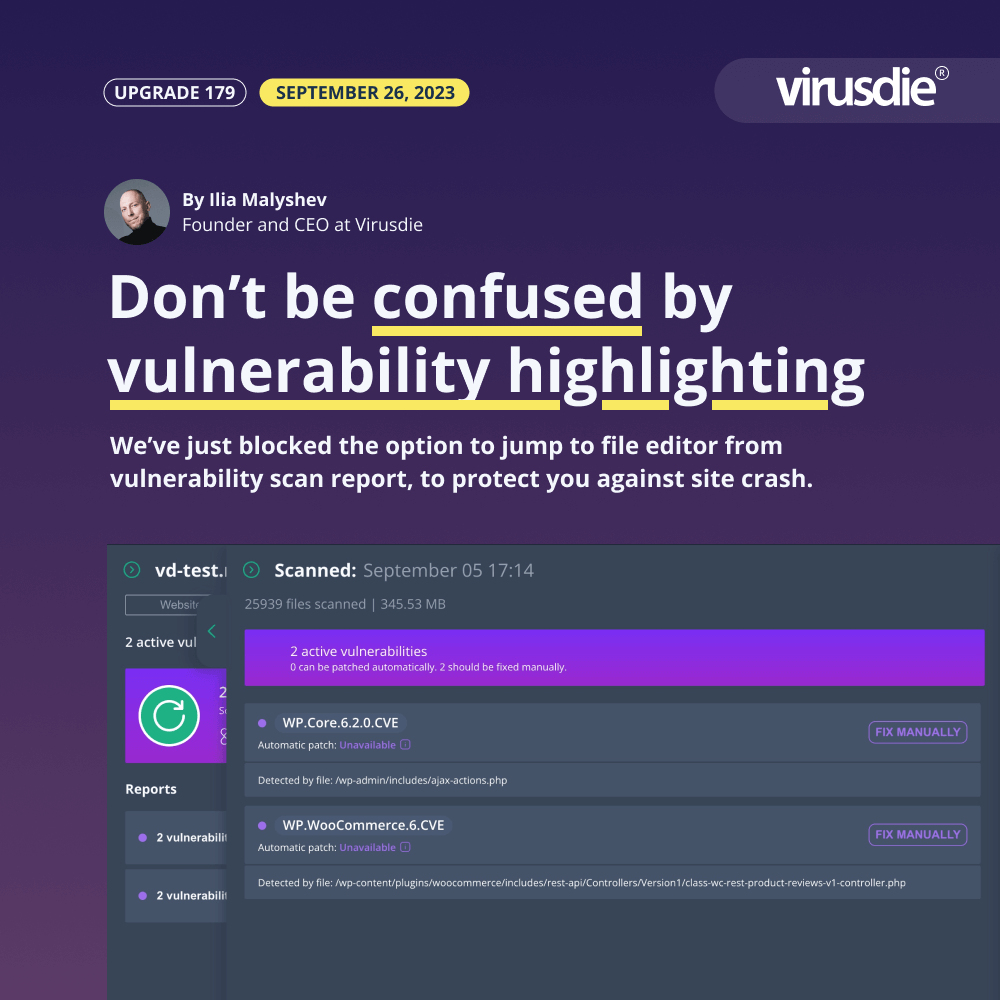 SEPTEMBER 26 | Don't be confused by vulnerability highlighting, that leads to incidental site crash if you decide to crop the code fragment.
Hey hey! Did you know that Virusdie detect vulnerabilities on your website, across all your site' components, themes and plugins, by some kind of patterns in a stack of specific files? And there was our big mistake we missed that there is a way to jump at very file (by which vulnerability been detected). And you been able to view the highlighted code fragment over that file. And that is not the very vulnerability, just the pattern detected by Virusdie engine. And we found lot of our customer were confused by that highlighted code fragments and tried to crop some fragments from file, instead of a click on a FIX VULNERABILITY button next to vulnerability name and get recommended actions to take or enable the one-click virtual patch. All these bad scenario leads to a site crash (of course there is an alert if you try to save file changes over Virusdie file editor), 'cos lot of our customers just ignore alerts 🙁
So we made some UX/UI changes to protect you against site crash, caused by incorrect manual code fragment removal.